Trento, 02 October 2022
Lorenzetti: "We can do things better, especially in attack"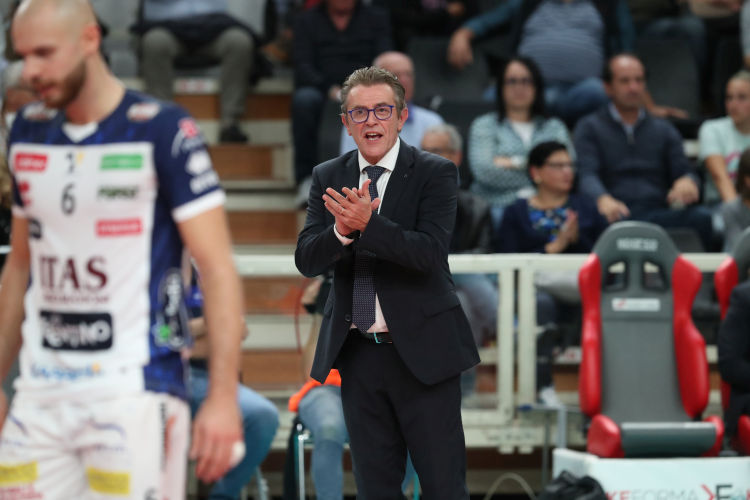 "Siena is a good team and as we expected they tried to hinder us," Itas Trentino coach Angelo Lorenzetti explained after the game ". We are obviously happy with the final result, but this does not mean that we should feel fulfilled, because we can do things better, especially in attack. We need to find the understanding between attackers and setter again, which in my opinion penalized us tonight. Our hitting was always good and so was our counterattacking, but we were not very creative in certain situations anyway".
Itas Trentino will return to train at the BLM Group Arena on Tuesday morning to inaugurate the period of training for its next game, scheduled already for Saturday, October 8 at 8:30 p.m. this time away in nearby Verona.
Trentino Volley Srl
Press Office