Karlovy Vary (Czech Republic), 16 November 2022
Karlovy Vary, Lorenzetti: "We are satisfied with the final result"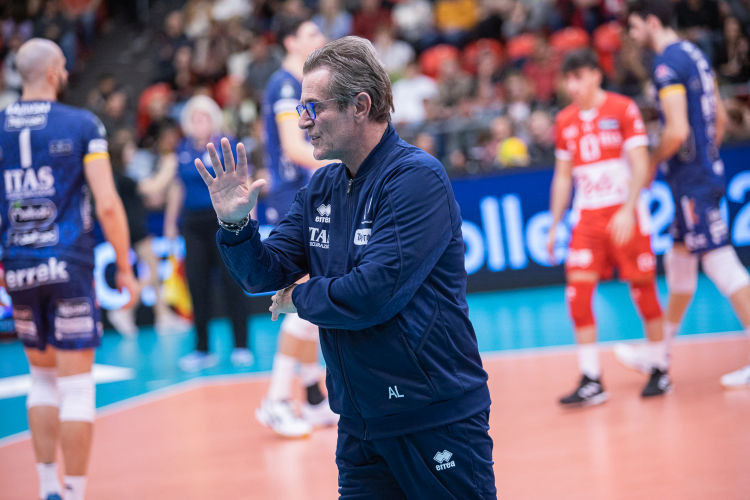 "We are satisfied with the final result of course, because it was exactly what we wanted from this away match: to bring home the three points to win – commented Trentino Itas' coach Angelo Lorenzetti at the end of the match - . I have to be honest and say that the team alternated some good and bad moves in each set, also the ones we won. There were some moments in which the opponents nailed it, and some others in which we were the ones to facilitate them and this is something on which we have to work on".
The next appointment in the 2023 CEV Champions League will be on November 29th at the BLM Group Arena against Groupa Azoty Kedzierzyn-Kozle; before that moment, the yellow-blue team will be competing in Perugia on Sunday 20th (4:30 p.m.) and on Saturday 26th (6:00 p.m.) at home against Milan, respectively for the eighth and the ninth turn of the SuperLega.
Trentino Volley Srl
Press Office