Trento, 29 November 2022
Lorenzetti after Trento-Kedzierzyn-Kozle 3-1: "We wanted to redeem"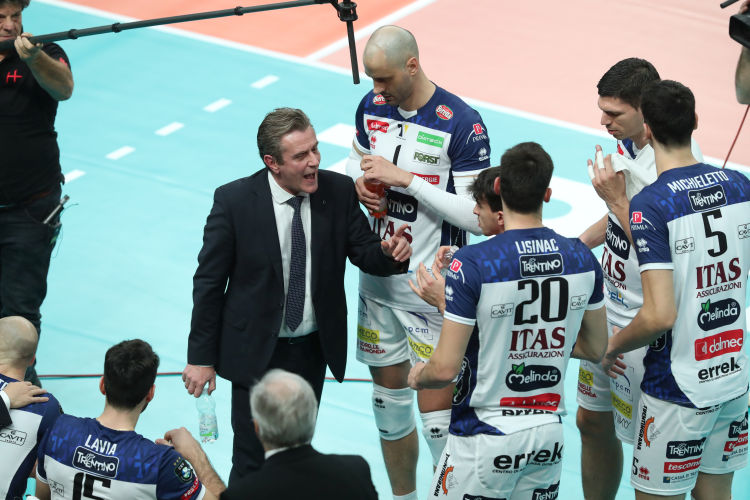 "We succeeded in moving on from the negative attitude we had in Milano's match last Saturday, which led us to a defeat – commented Trentino Itas coach Angelo Lorenzetti at the end of the match - . We wanted to redeem and free ourselves from the sense of guilt we felt in that moment and we managed to do that, despite having suffered a lot, but then carrying through a very difficult competition. Kedzierzyn-Kozle was better at block and defence in foul play situations, but all that was not enough to beat us".
The next appointment in the 2023 CEV Champions League will be on December 15th, at home, against ČEZ Karlovarsko, right after the participation in the Volleyball Club World Championship 2022 in Betim (Brazil) between December 7th and 11th. Before that, there will be the last competition in the first round of SuperLega Credem Banca 2022/23 regular season on Saturday December 3d at the BLM Group Arena against Padua (6 p.m.).
Trentino Volley Srl
Press Office